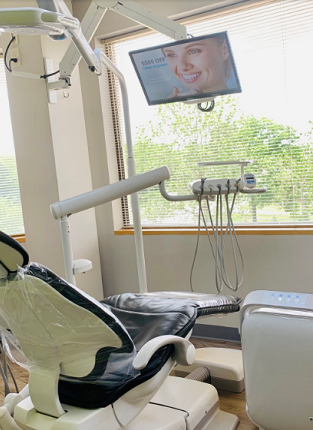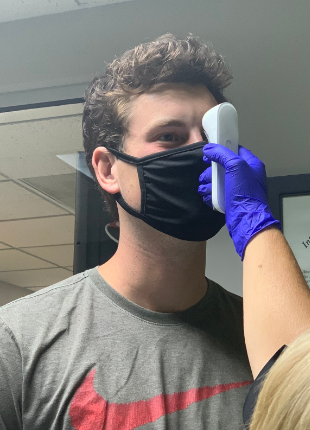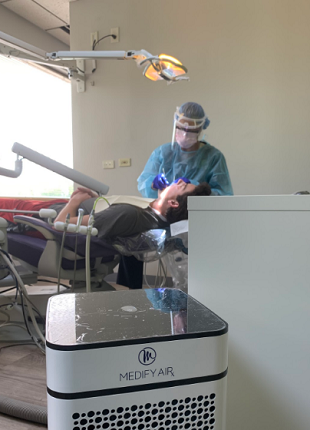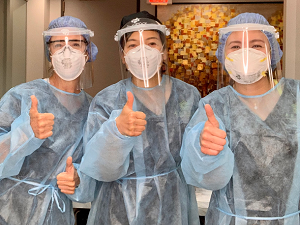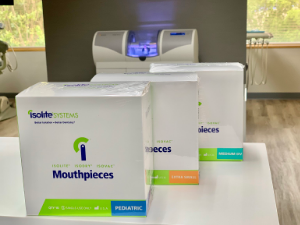 April 27, 2021
Dear Arden Dental Center Patients & Friends,
We are safely OPEN during COVID-19.  We are excited to welcome you with big masked smiles and air hugs!
I hope you and your family continue to be healthy and safe.  We have been through a lot over the last year.  There is light at the end of the tunnel with the COVID-19 vaccines!  Members of our Arden team are  fully vaccinated.
In the midst of all this change, our mission is the same:  your best health and well-being. We remain steadfast in Arden's  20-Step COVID-19 Safety Protocol, in accordance with the CDC, OSHA, IDPH, ADA, and ISDS.  On top of our already state-of-the-art infection control systems, Arden's  20-Step COVID-19 Safety Protocol  exceeds public health guidelines to protect the health and safety of our patients, team, and community.  It is attached below.  
We take pride in continuing the highest standards of excellence which you have come to expect from Arden:  our safest, comfortable, and world-class dental care within reach.
So please rest assured.
If you have any oral health questions, please feel free to call us at 630-529-0303.  To help our patients' families and our community during the pandemic, we are now welcoming new patients who need overdue dental care.
Thank you for being our patient!  We sincerely value your trust and friendship.
We look forward to seeing you in 2021!
As Always for Your Best Health & Well-being,
Dr. Wen Lu
Arden Dental Center's  20-Step COVID-19 Safety Protocol
1.  Members of our Arden team are fully vaccinated for COVID-19.
2.  Our team pre-screens for COVID-19 before each appointment.  Please also let us know if you have any changes in your health status and dental insurance.
3.  Two hours before your appointment, we text you a Wellness Form to pre-screen for COVID-19.
4.  If you have, or have been in contact with someone who has any COVID-19 symptoms, we provide you a teledentistry option until you can be seen in person.  Please ask our team.
5.  Our scheduling has been re-designed for COVID-19 safety.  We have made the duration of our appointments longer in order to:  (A) provide more time for expanded COVID-19 disinfection; (B) reduce the number of patients in our office; and (C) minimize your wait times.  We appreciate your understanding.
6.  To be contactless, we may ask for pre-payment of your copay prior to your appointment.  Thank you.
7.  For your safety, we are not using our Reception Room.  We ask you to:  (A) arrive 5 minutes prior to your appointment; (B) text us when you're in the parking lot; and (C) come up to the office when we call or text you.  Please limit your belongings to what is absolutely necessary.  We happily provide a sandwich-size Ziploc bag for your personal items.
8.  Upon your arrival, we take your temperature with a non-contact forehead infrared thermometer.
9.  We ask you to rub your hands with hand sanitizer for 20 seconds at both check-in and checkout.
10.  We ask you to gargle Hydrogen Peroxide for 1 minute before your dental procedure.
11.  We disinfect high-touch surfaces, including door knobs, countertops, and table tops, before and after each patient appointment.
12.  We have doubled dental operatory disinfection with hospital-grade disinfectant that meet the EPA's criteria for SARS-CoV-2 (the virus of COVID-19), before and after each patient appointment.
13.  We have installed air purifiers with HEPA filters and UV-C light technology to help remove germs from the air such as SARS-CoV-2, influenza, and staph.
14.  We have implemented dental technology, including Isolite and Purevac, to reduce dental aerosols.
15.  We have installed plastic sheeting in the office to reduce dental aerosols.
16.  We have enclosed the dental chairs in plastic barriers for each patient appointment.
17.  Prior to each work day, our team members complete a COVID-19 pre-check, including symptoms and temperature checks.
18.  Aliens have not invaded the Earth.  It is us … wearing full PPE for each patient, including head covers, face shields, glasses, masks, gloves, and isolation gowns.
19.  At your recare appointment, we provide a sealed hygienic goody bag (reusable & eco-friendly too!) with individually curated dental goodies for your home care. 
20.  Arden closely monitors and follows the most up-to-date guidelines from the CDC, OSHA, IDPH, ADA, and ISDS.