Wheaton
Posted by DR. Wen Lu on Jun 7 2022, 10:37 PM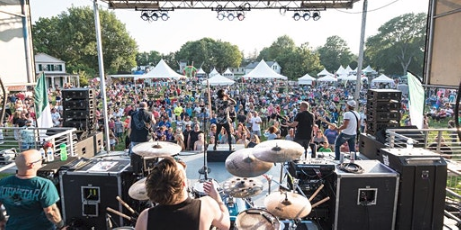 At Arden Dental Center, we are all delighted to leap into summer with the Wheaton Summer Entertainment Series! As we all move back into our old social lives, it's important to take some time for ourselves and enjoy some delicious food, drinks, and fun, with our friends and family this summer! 
Much like the city of Wheaton, our team at Arden Dental Center is committed to blending the comforts of traditional dentistry, with the ground-breaking innovations that modern technology has made possible. We offer cutting edge techniques for a variety of different procedures such as, dental implants, veneers, gum therapy, clear aligners, CEREC crowns, minimally-invasive periodontal surgeries, and more! Above all of that, however, is your satisfaction with the treatment. That's why we work with you to ensure that your treatment is customized, affordable, and comfortable.
With the swirl of excitement for the upcoming entertainment series, it is the perfect time to schedule an appointment with us and ensure that your smile is fresh and ready to get out and socialize again. We'll work with you to solve any dental or periodontal problem you may have with your smile. Bleeding gums, crooked teeth, missing teeth, halitosis or in need of a thorough cleaning – if you have any of these concerns, now is the time to schedule a visit to Arden Dental Center! 
Call 630-529-0303 today to schedule your complimentary dental consultation or second opinion. 
Join your neighbors from Wheaton & Emerge Renewed at Arden Dental Center!