Roselle
Posted by DR. WEN LU on Jun 7 2022, 10:33 PM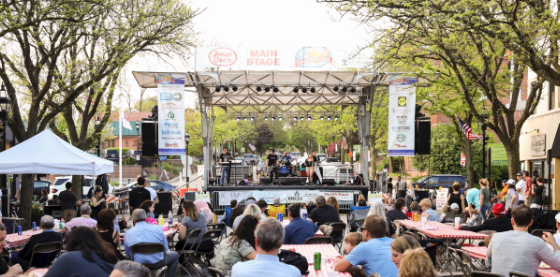 At Arden Dental Center, we are all very excited to get out and have fun with the whole family at Roselle's Rose Festival! As we all return to normalcy, it is the perfect time to get out of the house, enjoy some great food and live music, and get back to connecting with our friends and family throughout this wonderful community!
Just like Roselle's motto, "Tradition meets Tomorrow," Dr. Lu and the Arden Dental team, are carrying on our tradition of providing comfort, quality, and service for Roselle and the surrounding communities. At the same time, we are constantly striving to offer the most advanced, efficient, and effective treatments to all of our patients with advanced procedures such as dental implants, veneers, gum therapy, clear aligners, CEREC crowns, periodontal surgeries, laser dentistry and more.
With these exciting social events coming up soon, it is a great time to come in and freshen up your smile before you get out and socialize again. No matter what dental concern you may have, we are here for you. Bleeding gums, crooked teeth, missing teeth, bad breath, or in need of a thorough cleaning – now is the time to schedule a visit to Arden Dental Center! 
Call 630-529-0303 today to schedule your complimentary consultation or a new patient comprehensive exam. 
Join your neighbors from Roselle & Emerge Renewed at Arden Dental Center!