Restorative Dental Procedures to Achieve a Healthy Smile
Posted by DR. WEN LU on Apr 26 2022, 08:42 AM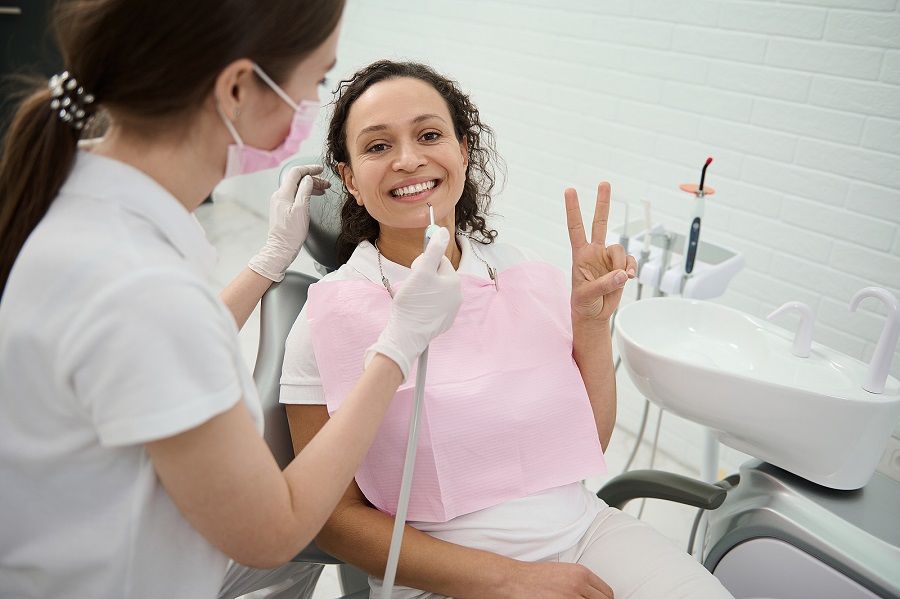 Many restorative dental procedures can help you achieve a dream smile. Restorative dentistry involves dental procedures to restore your teeth. In our dental practice, we offer numerous such dental services that include:
Fillings
If a cavity forms in a tooth, a filling is necessary to restore the tooth. This is a common dental procedure that can be completed in one appointment.
The dentist will numb the tooth and remove any decay before filling the cavity with a material that matches the natural color of the tooth. The filling will seal the cavity and prevent bacteria from forming in the tooth.
Crowns
Porcelain crowns are used to strengthen and reinforce teeth that have deep decay, large fillings, fractures, or cracks. The crown is placed over the affected tooth and encases the entire tooth. It gives the tooth added strength, protects it from further damage, and improves its appearance.
A dental crown can also be used to cover teeth that are poorly shaped or discolored.
Bridges
A bridge is a dental restoration that replaces one or more missing teeth. The restoration uses abutment teeth on either side of the gap to support a false tooth or teeth. This is an option for patients who do not want to undergo surgery or wear removable dentures.
Dental implants
Dental implants are one of the most popular restorative options in dentistry today. A dental implant is a small, screw-like titanium rod that is surgically placed in the jaw. Titanium is a strong and biocompatible metal that allows for the rod to fuse with the jawbone.
In addition to being durable and strong, dental implants are versatile and can replace one tooth, several teeth, or even an entire arch of teeth. A dental implant can also be used to support a dental restoration, such as a dental crown, bridge, or denture.
Dentures
A denture is a removable dental appliance used to replace multiple missing teeth. They consist of a gum-colored base made to look like a gum line and replacement teeth.
Dental sealants
A dental sealant is a thin, clear coating that is painted onto the surface of the tooth. Dental sealants fill in the deep grooves on the chewing surfaces of the molars, making them easier to clean. Sealants can be applied quickly and painlessly, making them easy to add to children's dental checkups.
Root canal treatments
A root canal is a restorative procedure used to address a tooth that is infected or inflamed. During a root canal procedure, the nerve, pulp, and bacteria are removed from inside the tooth. This helps restore the tooth and prevent further infection.
At our office, we offer root canal therapy as a treatment alternative for patients experiencing dental pain. While root canal treatment has historically been considered painful, modern techniques and sedation dentistry options have made these treatments relatively more comfortable.
Schedule an appointment with Arden Dental Center to learn more about restorative dentistry. We are located at 303 E Army Trail Rd Ste 421, Bloomingdale, IL 60108. Contact us at (630) 529-0303 or visit our website to book an appointment.