Pros and Cons of Laser Dentistry
Posted by DR. WEN LU on Feb 16 2021, 06:48 AM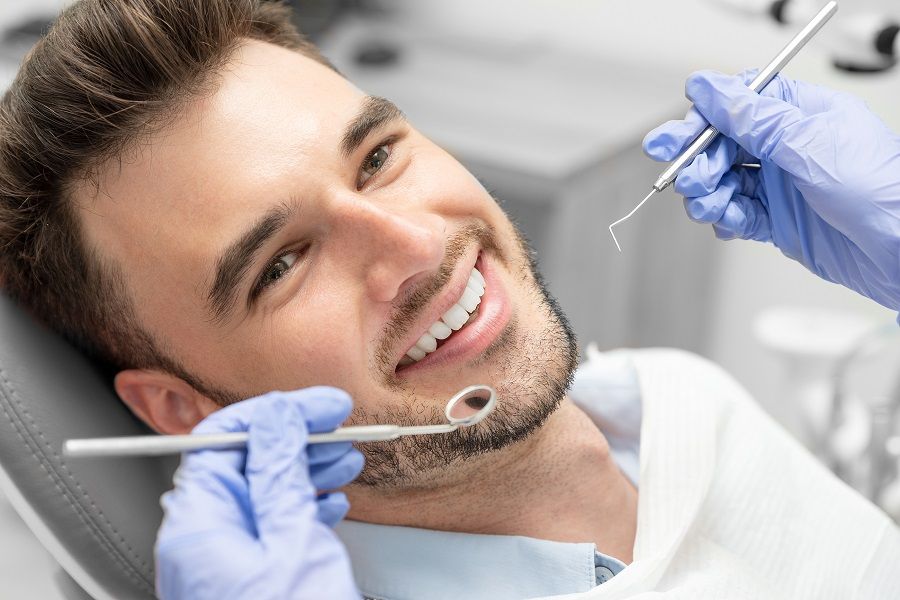 Laser dentistry is a technology that has made dental treatments easy for both dentists and patients. A laser is a small penlike device that emits light through an optical amplification process. It is used for various dental procedures like cavity detection, crown lengthening, nerve regeneration and tooth preparations. Laser aids in the long-term health of the patient's tooth and enables tissue regrowth. 
At Arden Dental Center, we provide laser treatments to patients who prefer accurate and less painful dental procedures. The patient can choose between traditional dental treatments and laser treatment after considering various factors like comfort and cost. 
Pros of Laser Dentistry
Laser dentistry is minimally invasive and does not cause pain to the patient. 
It promotes the healing period after the treatment. 
The patient mostly experience less discomfort during laser dental treatments.
There is less blood loss as a laser improves blood clotting.
Most patients may not require anesthesia during laser treatments. 
It helps to sterilize the gums during the treatment, which reduces the bacteria in the mouth.
The patient may have reduced dental anxiety about laser treatments.
Cons of Laser Dentistry 
Laser dentistry is expensive compared to traditional dental treatments. 
There is a small risk of injuries to gums, tooth and tooth pulp. 
It is not effective for patients who have pre-existing dental fillings in their mouths. 
Other dental tools like drills may have to be used along with lasers to perform some dental treatments. 
Dental Insurance may not cover laser dental treatments. 
Summary
Laser Dentistry is an excellent choice of treatment for patients who prefer efficiency and comfort. It is a cost-effective treatment option that provides better results than traditional treatment methods. If you have been facing oral health issues like cancerous sores and root canal infection, laser dental treatments can be the best choice for you. Our dentistry is equipped with the latest technologies and amenities that enable efficient treatment for patients. We consider it our responsibility to make sure that you return home with confidence regarding your dental health. 
Arden Dental Center, located in Bloomingdale, IL, has expert dentists who offer the best dental care services to patients. Dial (630) 529-0303 and schedule an appointment with the dentistry to know more about laser dentistry and other dental care services and to receive a complete dental checkup for you and your family.