Invisalign: A Brace-Free Alternative To Perfect Teeth
Posted by DR. WEN LU on Feb 10 2021, 04:37 AM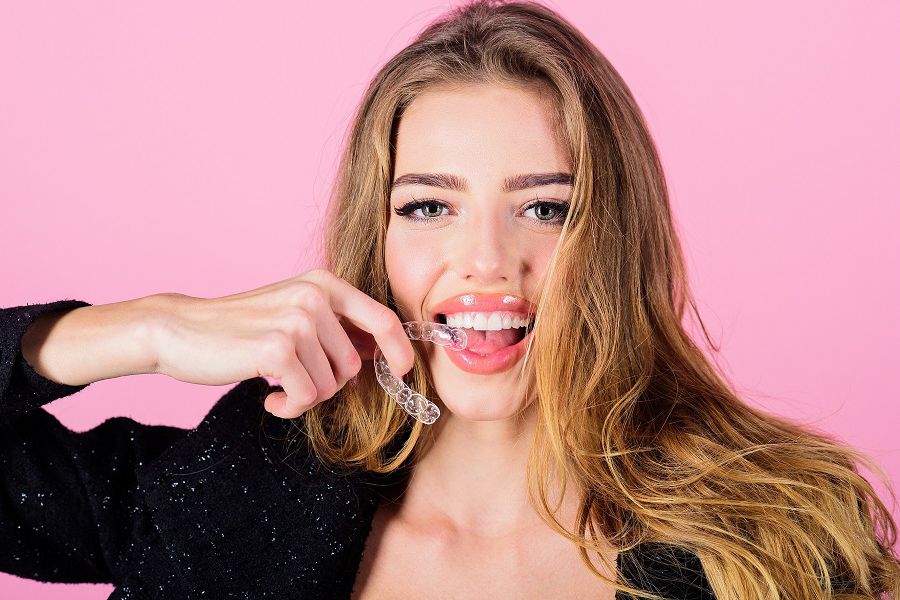 Invisalign is a form of orthodontic treatment used in treating teeth and bite misalignment. People who suffer from crossbite, underbite, or overbite can use Invisalign treatments to correct their bite. This is achieved by wearing a dental tray - somewhat similar to whitening trays - for close to 20 hours a day. Although that seems like a long time, it is still considered an upgrade from metal braces that take much longer in terms of the treatment time.
Invisalign - Why Should You Choose It
There are plenty of great reasons why you should choose Invisalign over metal braces. Here are a few reasons why:
Treatment Is Quick
Putting up metal braces takes several visits to the dentist's office as they will first take scans to understand the structure of the teeth and gums before making a brace that fits you. Thanks to improved technology, dentists employ digital imaging to create Invisalign trays that don't take as many visits to the dental office.
Easy to Wear
People who have used braces know just how hard it is to live with them as all sorts of food deposits get stuck in every nook and cranny. Adding to this, brushing your teeth also gets rather cumbersome, and let's not forget the ulcers the sharp braces leave in your mouth. On the other hand, Invisalign can be removed when you brush or eat and can be put back on after the activity.
You will Feel Less Pain
As Invisalign doesn't involve any wires or brackets sticking to the inner lining of your cheeks, you are less likely to sustain cuts and ulcers from their use, which makes the alignment treatment far less painful for you.
You will Feel Better and Confident
People with braces are often conscious about their appearance and are embarrassed at times when they have to bare their metal braces in public. Invisalign, on the other hand, is practically invisible, which allows you to remain confident and not worry about how you may appear to others.
Invisalign is a god-send to millions of people with misshapen teeth. When you opt for Invisalign over metal braces, you can rest assured that you don't have to compromise your life or your smile in fear of being judged by your peers.