Hello, Glen Ellyn! Hello, Fall!
Posted by DR. WEN LU on Oct 5 2021, 10:16 AM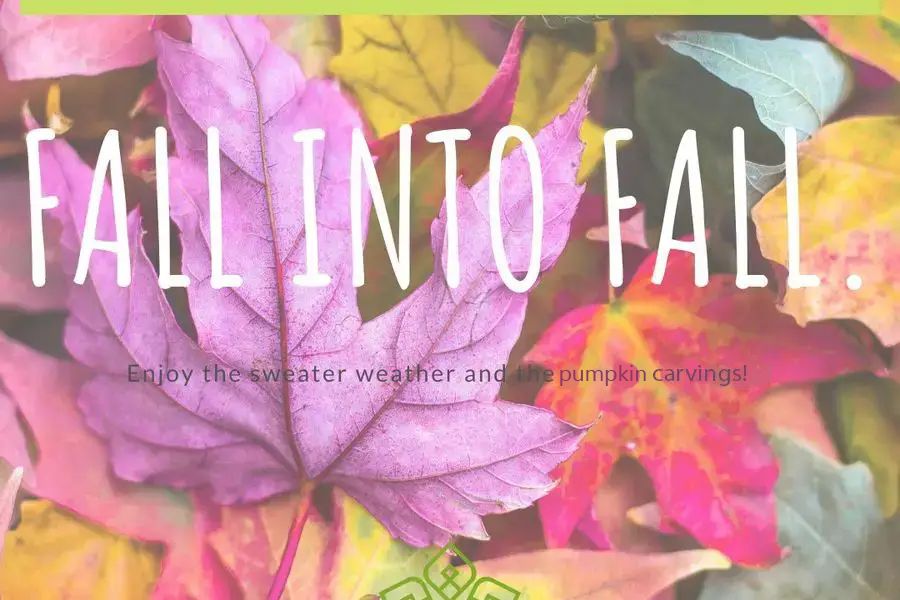 To our lovely neighbors in Glen Ellyn, Illinois, we thank you!  Arden Dental Center proudly serves the kids, families, and seniors of Glen Ellyn.
It's hard to believe that the kids have been back at school for over a month and that pumpkin & sweater season is officially here. We have a few fun suggestions for you and your family this fall with the fantastic Glen Ellyn Park District and community:
October 7, 2021 at 6:15 PM - 7:15 PM, The Pavillion- Nothin' Like the Great Outdoors Fireside Fun at The Glen: This is a new family-friendly event at The Glen fireplace. Bring your lawn chairs or a blanket. S'mores will be roasted, and a story will be read. The story will begin promptly at 6:30 pm, with s'more roasting to follow. The s'mores ingredients and roasting tools will be provided.
October 16, 2021 at 4:00 PM, Glen Ellyn Library-  Fall Fun Fest: Glen Ellyn Library Foundation hosts this free, family-friendly outdoor event for adults and kids of all ages. Enjoy live music by Glen Ellyn-based musicians Ralph Covert and 7DEEZ Band, fun games and food from local vendors for purchase.
October 23, 2021 at 3:00 PM- 4:30 PM, Maryknoll Park at 845 Pershing Ave, Glen Ellyn- Boo Bash: Families can trick-or-treat with their favorite characters along a trail in Maryknoll Park for an early Halloween treat. At the end of the trail, each child can pick a pumpkin from a pumpkin patch.
October 30, 2021 11:00 AM - 1:00 PM, The Pavilion at The Glen: Haunts Against Hunger and Trunk or Treat! - This is a safe alternative to trick or treating around your neighborhood. This event will be supervised by the Butterfield Park District. Parents are welcome to walk from table to table with their children. Your mid morning will be packed with fun activities. There will be a live DJ, games, a bounce house, and pumpkins for sale. Don't forget to dress up in your favorite costume and bring a non-perishable item for our Haunts Against Hunger Food Drive! All food collected will be distributed to a local food pantry just in time for the cooler months and holiday season. 
October 30, 2021 10 AM- 1 PM, Sushi Ukai, Glen Ellyn: Halloween Family Party - Halloween party with pumpkin carving, costume contests, treats, raffles, beverages and more! 
It's not too late to look your best for  the Fall football season, and even the Holidays!  Arden Dental Center provides advanced comprehensive dentistry all under one roof, everything from Botox to veneers, Invisalign to smile makeovers, periodontal treatment to dental implants. 
No need to go to different dental offices and deal with different doctors and insurance claims.  We can be your world-class dental home for your healthy & beautiful smile for life.  Our super-friendly team & I welcome you with our big air hugs and masked smiles!
See you at The Glen, The Pavillion, and Glen Ellyn Public Library!  
Stay Safe & Fall Into Fall,
Dr. Wen Lu
630-529-0303
www.ArdenDentalCenter.com