Dental Insurance FAQ
Posted by DR. WEN LU on Nov 15 2018, 08:24 AM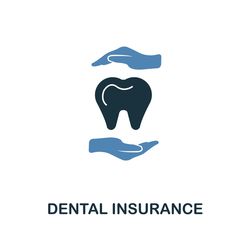 Are there limits to what insurance will pay?
Yes. Dental plans generally come with an annual maximum, which is the most the insurance will cover in a given calendar year. Often those maximums are around $1,000 to $1,500 but they vary by plan and insurance provider. Routine preventative hygiene cleanings are usually also included in your annual maximum. 

Are braces or orthodontic care covered?
It depends. Many dental plans don't cover braces or orthodontic work. Many plans will have an age limit associated with the plan. Some plans will state "Orthodontic coverage age up to 19" or "orthodontic coverage up to dependent age 26". While "this plan has adult orthodontic coverage" means that there is no age limit on orthodontic coverage. Plans will also have a lifetime maximum for orthodontic treatment. Most maximums are between 1,000 to 2,000 dollars. It is VERY important to know your plan limitations before committing to treatment.

Does my plan say that certain procedures are covered at 100%? Why do I have a co-payment?
That 100% is what the benefits carrier allows as payment towards a procedure, not what your dentist, or any other dentist in your surrounding area, may actually charge. For example, your dentist may charge 100 dollars for a cleaning, but your plan states that they will cover 100% of the cleaning but only 78 dollars worth. Essentially leaving you with an out of pocket cost of 22 dollars for the cleaning. It is very important to know the limitations of your plan before choosing a dentist. You can call the member services or customer service number on the back of your dental card and speak with a representative who will be able to discuss your plan with you in great detail.  You can also give us a contact us at 630-529-0303 or ardendentalcenter@gmail.com and let us find all the answers for you.

Even if I have maxed out my insurance, isn't my plan is supposed to cover two cleanings per year?
It depends on your specific plan limitations. In most cases, your routine cleanings will be applied to your annual maximum. If you have had work done earlier in the year that your plan contributed to leaving you maxed out for the year, your insurance may not cover your cleaning. You will have exceeded the amount of money they will contribute, leaving you with an out of pocket cost for your second cleaning. This is why it is very important to track your EOB's from each service you have done and know your plan limitations.