Dental Implant 101: All You Need to Know
Posted by DR. WEN LU on Jun 27 2022, 07:54 AM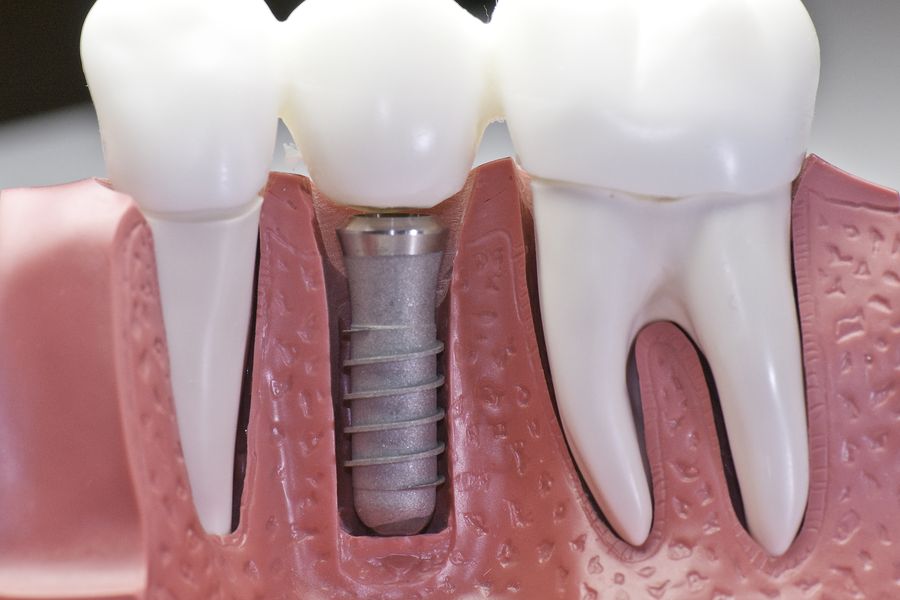 A dental implant is an appliance that is implanted into the jawbone to restore a lost tooth. The implant acts as the root of the tooth and provides support to the artificial tooth mounted on it. 
Do They Hurt?
When getting a dental implant, you may experience some pain, but the amount of discomfort can be reduced with the help of anesthesia. The dentist prescribes pain medications to help manage any pain. After a few days, the pain should subside.
You may also experience some discomfort during the healing process. Your dentist may prescribe an anti-bacterial mouthwash. Be sure to use this as directed, as this will help to minimize the risk of infection.
Are Dental Implants Permanent?
Dental implants are a permanent restorative solution. Unlike dentures, dental implants are embedded directly into your jaw bone. The implant is made of titanium and acts as a tooth root. Over time, the jaw bone heals around the implant's root, essentially fusing it into place.
Are Dental Implants Safe?
Dental implants are made of safe, biocompatible materials. The implant itself is made of titanium, which is naturally compatible with the body's tissue. The surgical placement procedure is carried out under local anesthesia and patients can usually return to work the next day.
How Long Does a Dental Implant Procedure Take?
The dental implant procedure requires multiple visits to your dentist. During your first visit, your dentist will carefully examine your gums and jawbone to determine whether you are a good candidate for dental implants. If you do qualify for dental implants, your dentist will then numb the area of your gums where the dental implant will be placed. Next, a hole is drilled into the jawbone where the dental implant will be placed. Then, the dental implant is placed and your gums are sutured closed.
The dental implant procedure can take anywhere from 2 to 6 months, depending on several factors including:
- The amount of bone in your jaw
- What type of implant you receive – traditional, mini or All-On-4
- Your general health
Arden Dental Center is your dental implant center in the Chicago Western Suburbs. With over 20 years of dental implant experience, Dr. Wen Lu is happy to discuss your oral care history and design a specific dental implant plan for you! Call us at (630) 529-0303 or schedule an appointment online today.