5 Ways Your Dentist Can Improve Your Selfie!
Posted by DR. WEN LU on Jun 7 2018, 09:39 AM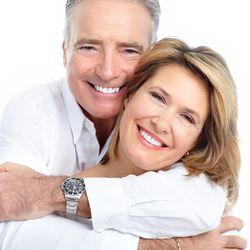 People today take their selfies very seriously. You cannot open your social media accounts without seeing multiple selfies. Whether you are feeling cute, goofy, and posing with your best buds, it is always a good time to take a selfie! 
Some people who take selfies with their lips closed may be embarrassed about their smile. However, this is something Arden Dental can fix with our available options. These options will ensure the number of likes you get on your fabulous selfie will increase!

1. Teeth Whitening
Do you have unwanted staining or discolored teeth? Arden Dental Center offers both in-office and at-home teeth whitening options. You could have whiter teeth in less than an hour with our in-office option. We will be able to restore your natural tooth shade or bring your shade brighter than you imagined!


2. Dental Implants or All-on-4
This is a popular and effective way to replace any missing teeth you might have. They are made to fit into your natural bone. They allow you to look, feel, and function naturally as if they are your teeth! All-On-4 is a superior alternative to old-fashioned dentures that will allow you to replace multiple missing teeth and to maintain the youthful integrity of your jaw bones. 
3. Facial Aesthetics-Botox/ Fillers/ PDO
This specialist focuses on improving unwanted wrinkles, sagging, skin texture through noninvasive procedures. Did you know? Botox can not only improve your natural beauty, but also improve signs of migraines, bruxism (jaw clenching), and headaches. 
4. Veneers
These are a quick way to improve your teeth. They can easily fix chips, stains, imbalanced sizes, and gaps. They are thin shells that are custom made to fit over your natural teeth. The shells are either made of porcelain or resin. They will give you the celebrity smile you always wanted! 
5. Orthodontics
Are crowded teeth or misalignment affecting your facial appearance? Orthodontics can correct your teeth and jaw. There are several ways to improve your jaw and retrain jaw muscles which include braces, aligners, headgear, and removable retainers. Clear aligners like Invisalign or Clearcorrect will shift your teeth into the perfect smile step-by-step without having to wear massive metal braces. 

Not only can these options restore or even improve your natural beauty, but they work to advance your oral health at the same time. Are you unsure which of these you need? 
Call us today at (630) 529-0303 to schedule your complimentary Smile Makeover Consultation with Dr. Wen Lu!