Smile Makeover
Cindy had her veneers done over a decade ago by her previous cosmetic dentist. In celebrating her milestone birthday, she decided to refresh her smile with a updated makeover designed and created by Dr. Lu.
Cindy loves her new natural-looking smile with improved form, shape, and axial inclination.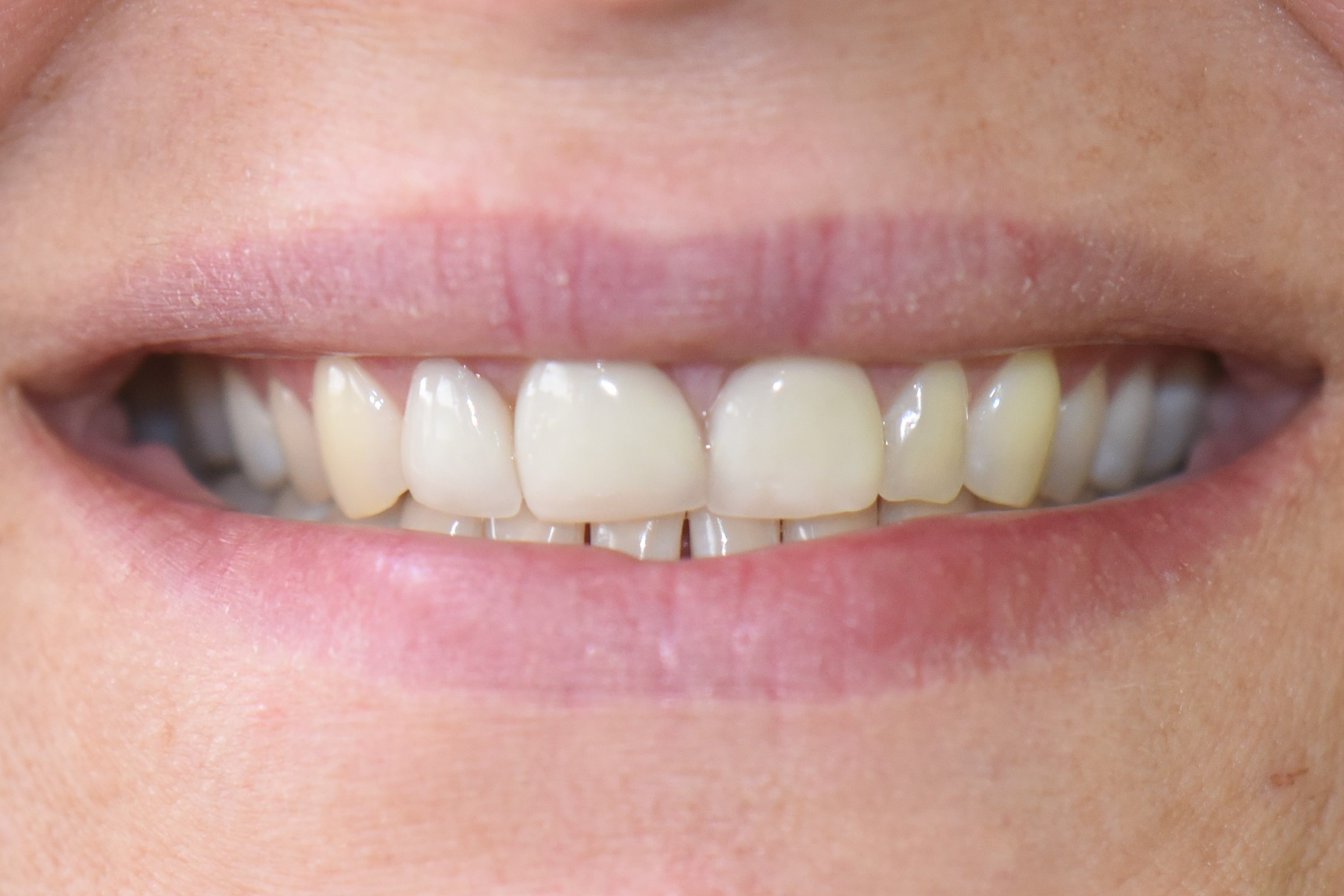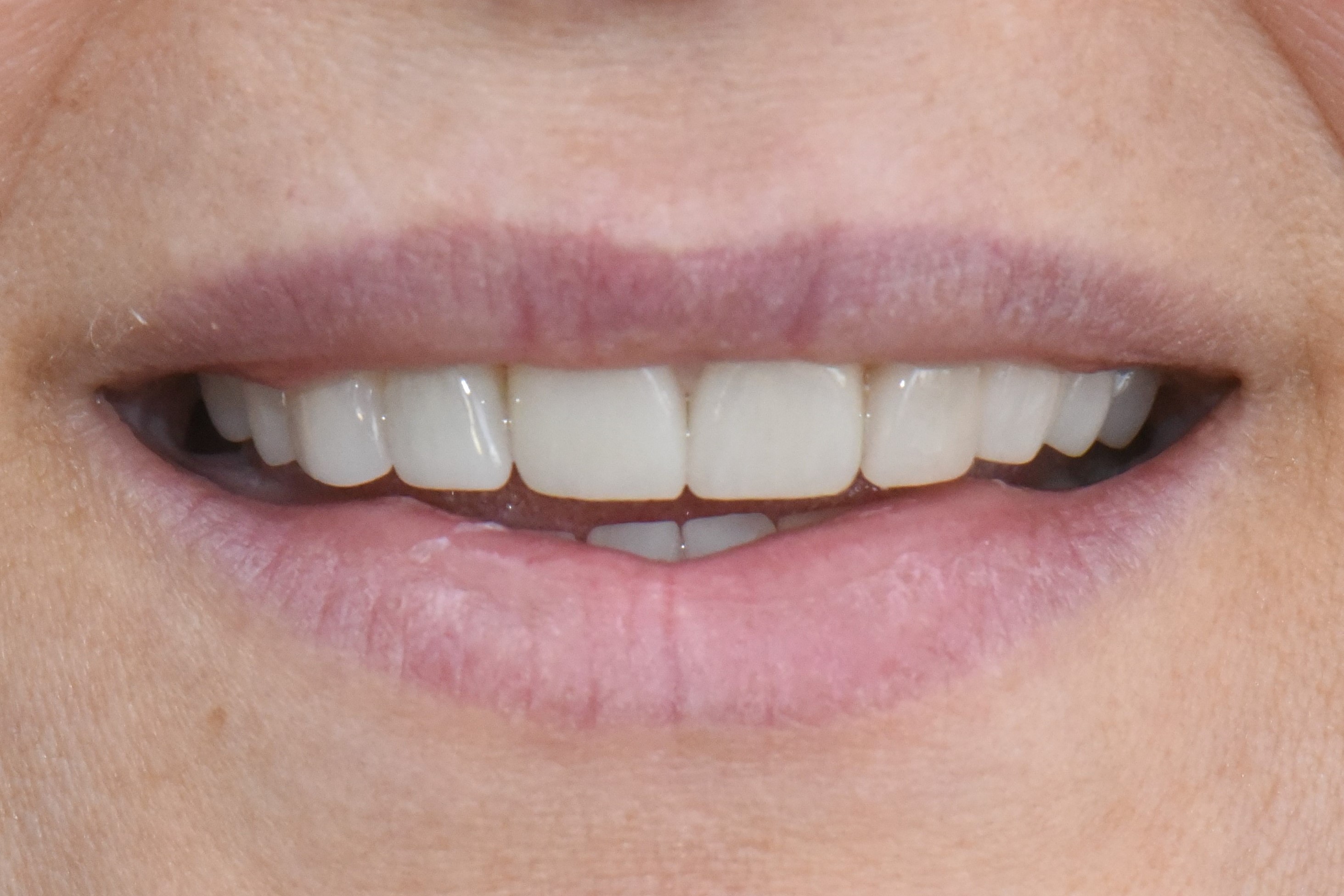 One-Visit Smile Makeover
Kathy had consultations with multiple cosmetic dentists. After very thorough research, she decided to have a single-visit smile makeover designed and created by Dr. Lu. Dr. Lu. Kathy has her upper arch bonded with natural-looking CEREC crowns and veneers within just a few hours.
Kathy is delighted with her new smile. She only wishes she had had the work done years ago at Arden.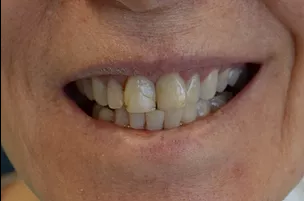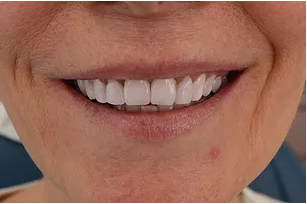 One-Visit Smile Makeover
Theresa had a chip on her front tooth due to an accident. She always found her rotated front tooth unpleasant. Dr. Lu refreshed Theresa' smile with 4 natural-looking CEREC veneers within just a few hours. Theresa was able to go back to work with a brand new smile that afternoon.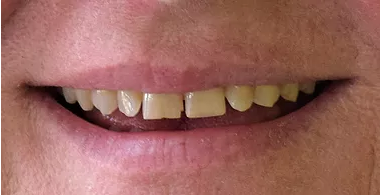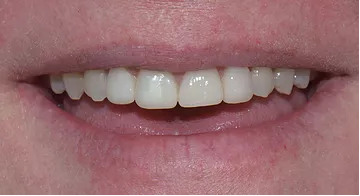 Smile Makeover
Frank would be the first to admit that he had not put his oral health as his top priority. After serious consideration, Frank moved forward with Dr. Lu's comprehensive treatment proposal. After staring at his new smile in the mirror, Frank said " My experience was beautiful! At my age, I never look at myself in the mirror. Now, I'm very happy with my smile!" We couldn't have said it better.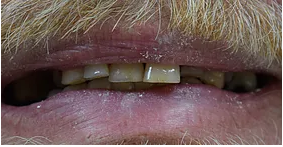 Implant-Supported CEREC Crown
Christine's endodontist recommended her to have her left canine removed due to internal resorption. Dr. Lu removed Christine's canine and replaced with an implant and a beautiful temporary crown at the same visit. Christine received a beautiful porcelain crown designed and milled with our CEREC technology on site 4 months later. Christine is so grateful and pleased with our simple process of turning misfortune into a success!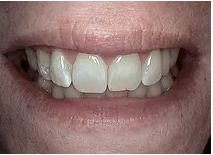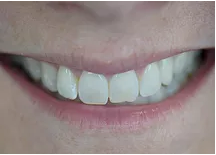 Implant-Supported Bridge
Ted had lost his teeth when he was in his late 60. Dr. Lu designed a full-mouth rehabilitation solution with both an overdenture and a full-arch fixed bridge supported by multiple implants. Ted now enjoys his youthful, natural-looking, and incredibly functional new teeth!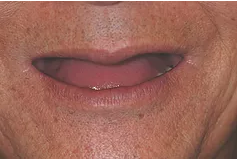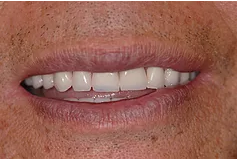 Implant-Supported Bridge
Susanne had many crowns and bridges done over the years. She was very frustrated with the failures of her restorations before she met Dr. Lu. Dr. Lu designed and delivered a comprehensive solution of a fixed bridge supported by six implants on her upper jaw and a few additional implants and crowns on her lower jaw. Sue today enjoys eating everything and can't stop showing off her new smile!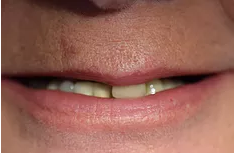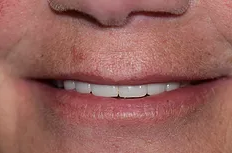 Complete Denture
Oscar was very apprehensive about dental care due to his previous dental experience. Dr. Lu and the team re-establish Oscar's vertical dimension and restore Oscar's oral health to better function and esthetics.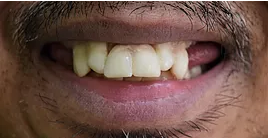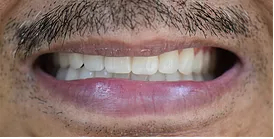 Porcelain Laminate Veneers
Jackie is a gorgeous marketing representative who had fractured her fillings placed by her previous cosmetic dentist on multiple occasions. She expressed her anxiety over these incidents and her continued concern of esthetics. To transform her smile with the least invasive approach, Dr. Lu placed 4 porcelain veneers. Today Jackie is more confident than ever with an amazing smile!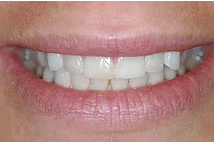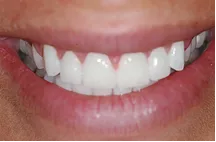 CEREC Crown
Judy had a rotated and discolored tooth since she was a little girl. She expressed how she had always felt self-conscious about her smile. Dr. Lu proposed and placed a custom-stained CEREC porcelain crown and transformed her smile within just 2 hours. Today Judy is more confident than ever with a natural and beautiful smile!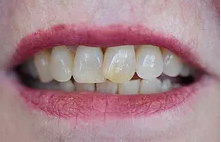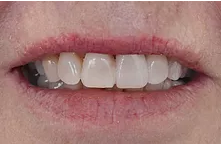 CEREC Crown
Maggie is a busy professional who travels constantly.  She presented for an emergency visit for a fractured crown before her next speaking engagement. Dr. Lu and the team designed and custom stained a CEREC crown within 2 hours to complete her smile.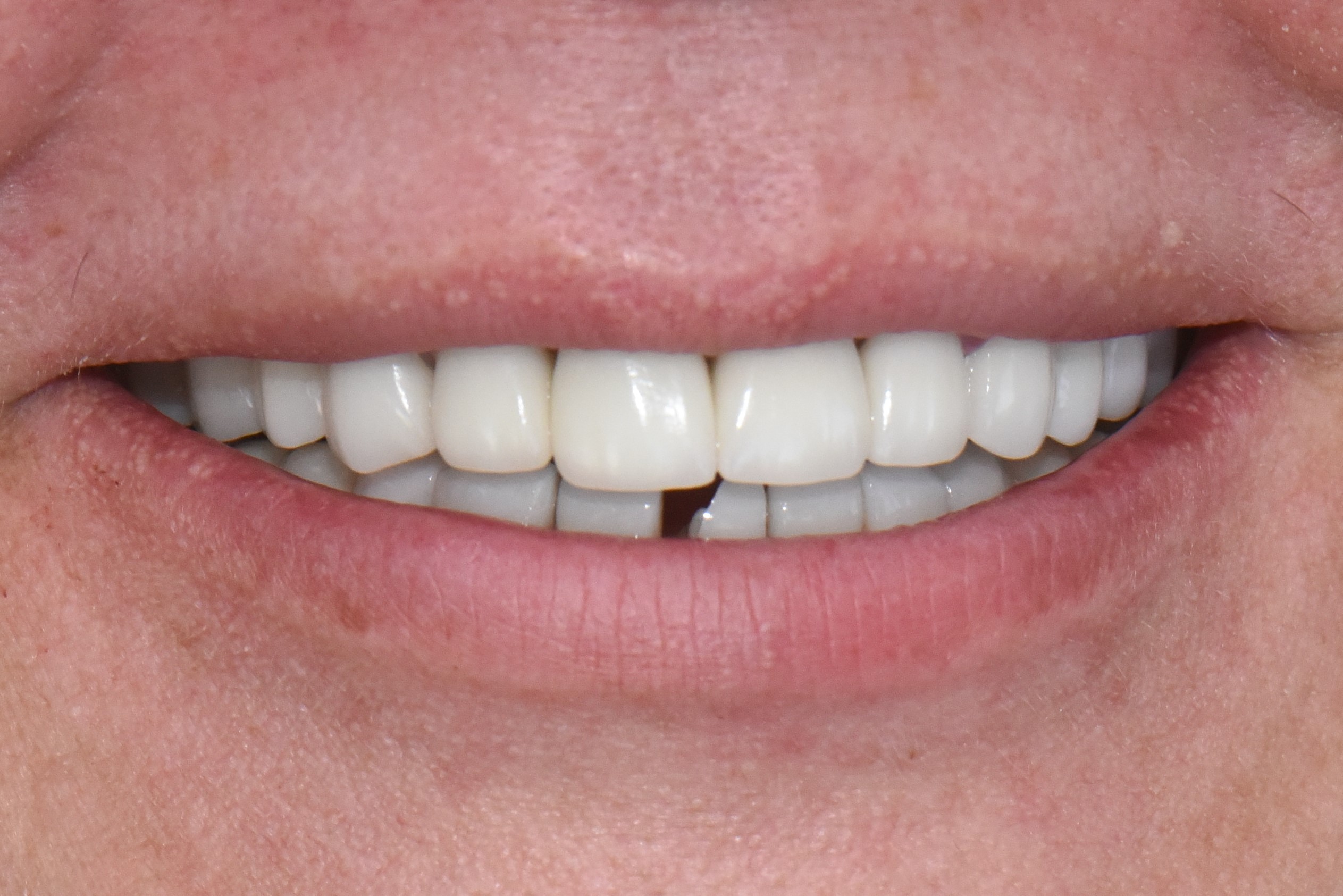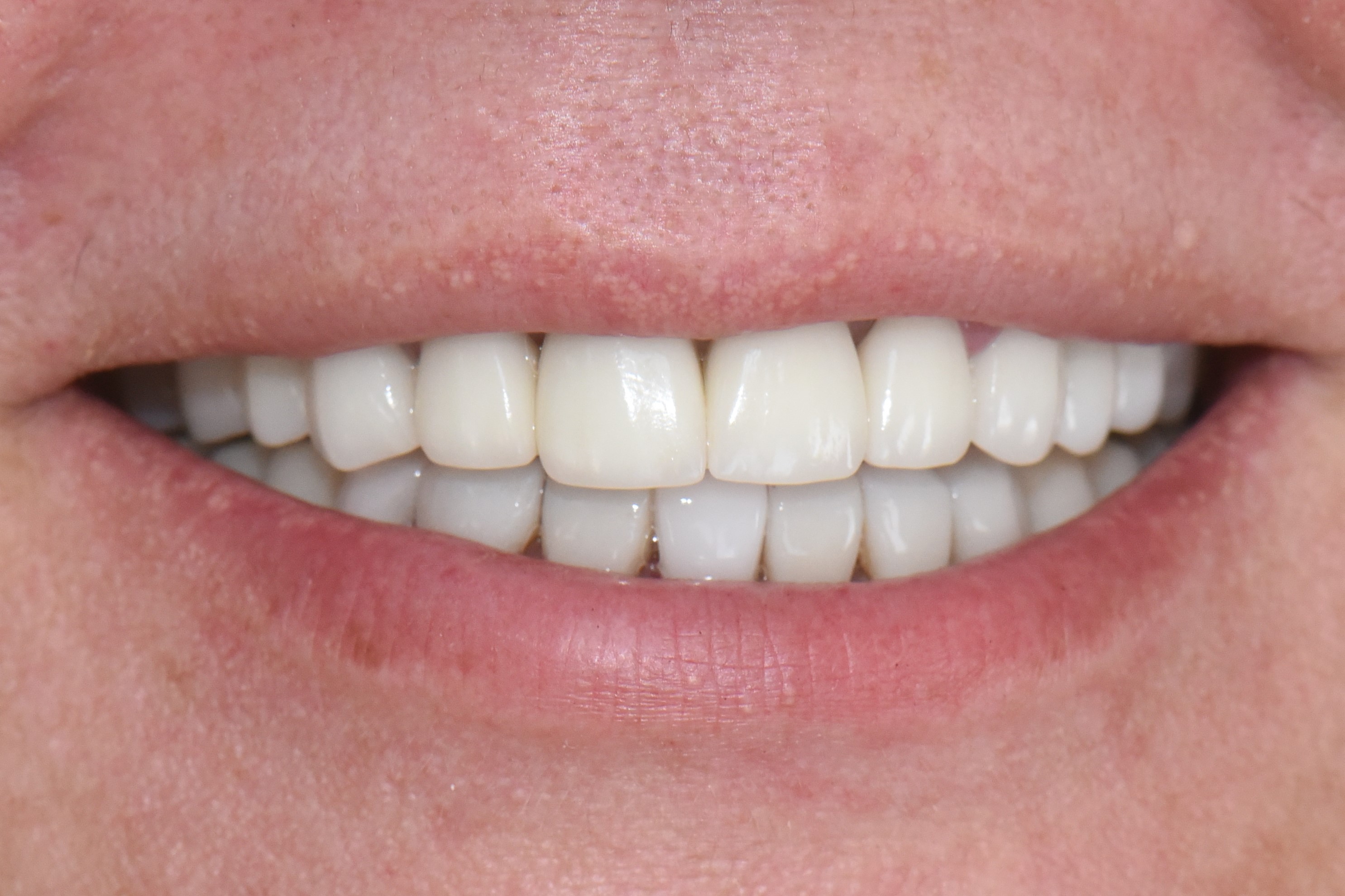 Dermal Filler
Laura was concerned about her nasolabial fold, a.k.a., laugh line. Dr. Lu placed dermal filler along her smile lines and marionette lines. Laura was so pleased and excited with her renewed smile that she came back with a fantastic new hairstyle to go with it!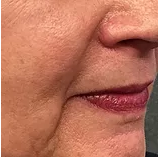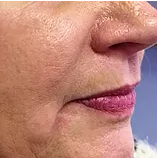 Botox
Terry had a concern on her smile lines around her eyes and the drooping skin under her eyebrows. Dr. Lu placed just a few drops of Botox to reduce the creases around Terry's eyes and lift the eyebrows which Terry has always wanted. Terry loves not only how her eyes pop but she defined high arch brows.